The Author of TRUCK, COOP and POPULATION 485 charms the middle school set with this charming tale of a girl who has renamed herself FORD FALCON and she spends her days scavenging in a junkyard, fending off solar bears and GreyDevils !
Michael signed these for us during a recent visit to MidWest Family Broadcasting to spin a yarn or two for us !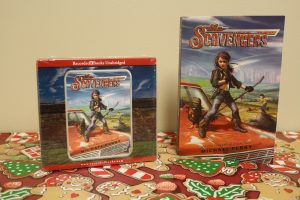 If you are the winning bidder,  and you have paid for your item, items can be picked up starting Tuesday December 11th at Mid-West Family Broadcasting, 944 Harlem Street in Altoona, 9 am to 5 pm weekdays. You will have one week to claim your item.